Be honest — we all have our little bedroom routine. Maybe your heavy petting hotspots are inspired by the time you spent under the bleachers in high school. Maybe you just know what you like. Either way, you're missing out on some steamy action if you don't pay attention to these little-known erogenous zones.
There's some good news and some bad news about erogenous zones. Ultra-sensitive women are believed to have countless erogenous zones, or pleasure zones, all over their bodies. Many times, men are given the "shaft" because of the mistaken belief that the male erogenous zone lies only in the pants. Thankfully, research has debunked this myth. (This research also says that no one thinks feet are sexy, but more on that later.)
Tantalizing erogenous zones are as unique as the person you're knocking bootswith — you never know what will turn your partner on until you try:
1. Ears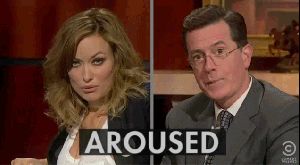 Image: giphy.com
JokerSmokerMidnightToker confesses on Jezebel After Midnight, "Holy crap, right behind my ear by my hairline does it for me. Just simply breathing there could pretty much get me off."
2. Eyes
Image: giphy.com
Like many women, you may have gotten to the point where sexy foreplay with your man centers on one main body part. If you're stuck in handjob hell, Jack P. Anderson of Reddit offers his encouragement, "Don't forget that most men have a huge erogenous zone in our eyes. No, I don't mean jam your finger in his eye, I mean that we are very turned on by visuals"
And women can be, too!
3. Feet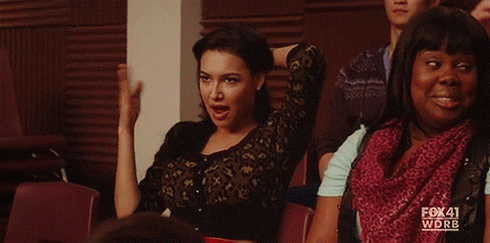 Image: giphy.com
Sucking on toes isn't just for the freaky — ladies, don't knock it 'til you've tried it. Letting a guy lick your (clean) feet can turn from awkward to strangely erotic as you relax and enjoy the show. In "4 Body Parts She Wishes You'd Touch" for Men's Health, sex expert and She Comes First author Ian Kerner, Ph.D., has an insider tip to make toe-sucking a little less weird. Kerner advises incorporating licking and sucking into a relaxing foot massage, using the mouth only 20 percent of the time to "minimize the oddness potential."
4. Inner thigh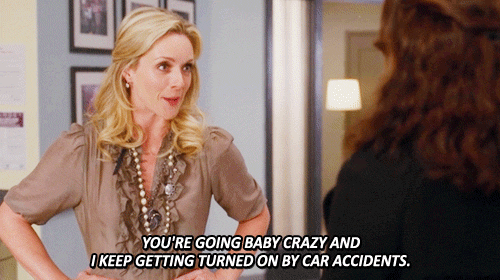 Image: giphy.com
If even reading this gives you the shivers, ask your partner to tackle this erogenous zone with the lightest touch. According to Health24, stroking, licking and kissing the soft inner thigh is "highly arousing" for a woman.
5. Lower stomach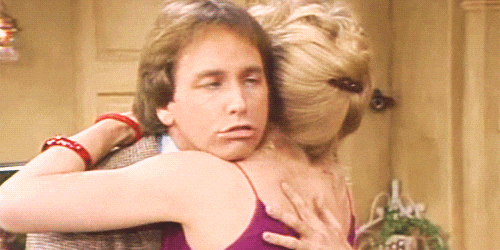 Image: giphy.com
Kerner recommends the lower stomach as a perfect lead into red-hot foreplay. He tells Woman's Day, "The area of the abdomen between the navel and pelvis is a fun area to tantalize, and as blood flows to the pelvis and sexual tension gathers, it's a good area to simulate. By going from genitals to other areas and then back again you will develop sexual tension throughout the body."
6. Underarm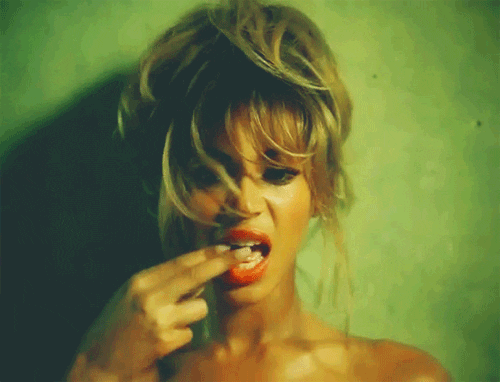 Image: giphy.com
A light, sexy touch just underneath the arm where it joins the chest has been known to drive men wild. After ears and feet, Dr. Oz lists the underarms among his "3 Hidden Erogenous Zones."
7. Pubes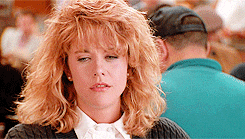 Image: giphy.com
In Woman: Her Sex and Love Life, the mons, or the area where pubic hair grows, is called one of the strongest "love-generating" erogenous zones, along with the vulva. Sadly, this pleasure center is often ignored on the way to the main event.
8. Scalp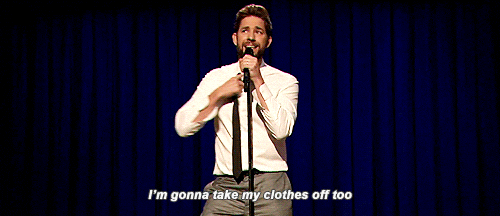 Image: giphy.com
Think about how good it feels to get your hair brushed after a blowout at the salon. Now think about how easy it would be to bring someone to the brink during foreplay by gently massaging their scalp. SultrySex Talk to Seduce Any Lover author and sexual health guru Yvonne K. Fulbright, Ph.D., tells Men's Fitness that a pre-sex head massage can release oxytocin to increase pleasure during the act.
9. Spine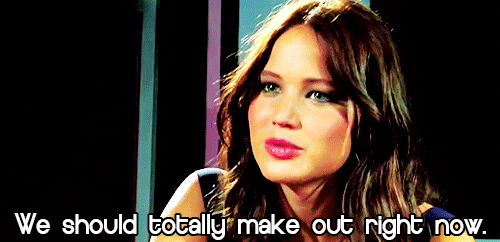 Image: giphy.com
When the women of Reddit were asked what erogenous zone men most often overlook, Dandelioness was quick to reply, "Shoulders, spine, anywhere on my back drives me wild. Also, my hip bones. Mmm!"
10. The back door
Image: giphy.com
As if you need a reason to explore your "exit only" orifice during sexy time, Ilana of Broad City nails it, "Nose, vagina, butthole. If God didn't want us to put our fingers there, why did she make them all perfectly finger-sized?"